We all know how pesky leaves can be during the changing seasons when they attract like magnets to your gutters. Never have to climb on a ladder again by installing the Gutter ReLeaf system. Our gutter covers will keep you safely on the ground, and leaves too.
We install the patented Hallett Gutter Cover®, which has proven to work effectively to prevent leaf build up, while still providing proper water drainage. The Hallett Gutter Cover® is the answer to your most common gutter clogging problems. Testing has shown that the Hallett Gutter Cover® can divert up to 6 inches of rain per hour. You will have virtually maintenance-free gutters without all the seasonal work of cleaning the gutters.
Gutter Releaf Gutter Guard – The Ultimate in Leaf Control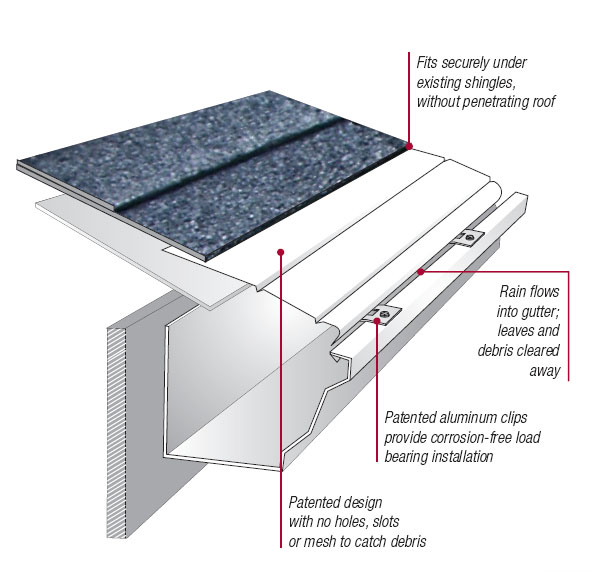 How it works:
One piece design clears away more leaves and debris than products with holes, slots and mesh
Textured design creates surface tension and electromagnetic attraction – keeping leaves and debris out of gutters, while allowing up to 6 ins of rainfall per hour into gutters
Patented aluminum clips allow for water to flow freely within gutter, while giving a secure and load bearing installation without risk of corrosion
Design channels rain-flow into gutter
Narrow opening allows rain to flow into gutter while keeping leaves and debris out
Gutter Releaf Gutter Cover – Color Options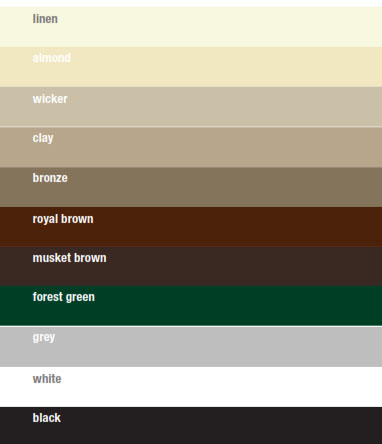 Gutter Installation and Repair
We use seamless gutters so that you will be less likely to have leaks in the gutters themselves. We also make sure that the new gutters will be level and drain effectively to your downspouts. Water must be directed away from your homes' foundation. Functioning gutters is an important investment in protecting your home from water damage.
The Roof Doctor of Louisville installs 5″ .027 and 6″ .032 seamless K-style gutter, using 5″x1″x.060 (or 6″x1-1/2″x.060) aluminum hidden hangers every two feet. All miters are hand-cut and sealed with 100% silicone.