When it is raining in your living room, it is a little too late to make those repairs you put off last year. Whether you are a first-time homeowner or are nearing retirement, now is the best time to start planning ahead to ensure your home is safe and sound all year long. Not sure where to start? Look no further, we can help.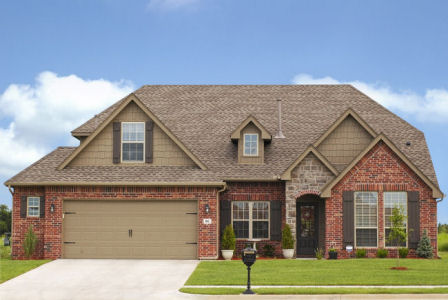 I've noticed something that doesn't look quite right…
If you are noticing visible damage to your roof, or even if you're not sure, it is probably best to schedule a pre-claim inspection. A few signs of potential roofing problems include:
Signs of leaking in the attic
Overflowing gutters
Blistered, curled, or split shingles
Exposed nails
Loose, buckled, or missing shingles
What about icicles? Does that mean I have a problem?
Although they may look picturesque, icicles and snow covered roofs can actually be very dangerous to your home. Left untreated, they can lead to ice dams, thick ridges solid ice that builds up along the eaves. Ice dams can cause water build-up inside your house without you even knowing. Eventually, this can affect the shingles, walls, windows, and ceilings, and may even lead to wood rot. A free inspection by a certified roofing contractor can uncover and address problems caused by snow and ice before they turn into larger problems.
I can't afford this right now, maybe next year.
Putting off a small roof repair now may mean a more expensive repair later. In addition, residential roofing services are often covered by homeowners insurance, leaving you with little or no out-of-pocket expenses. The Roof Doctor will even take care of the claims process for you, so you don't have to deal with the phone calls or the paperwork.
The Roof Doctor Difference:
Since we first opened our doors in 1992, we've set the bar high and established the industry standard in roofing replacements and repairs. We use only the top brands in quality building materials to provide you peace of mind. Since our inception, The Roof Doctor has provided thousands of customer's in Louisville, KY and surrounding areas with quality roofing services from start to finish.