Obvious or unforeseen, roof problems are always a pain and undoubtedly can be a significant expense if not properly maintained. We've compiled a list of some of the most common residential and commercial roof problems we see in the Louisville, KY area. Unfortunately, roofing problems are inevitable as the roof ages. Without proper and routine maintenance, these minor problems can even become catastrophic.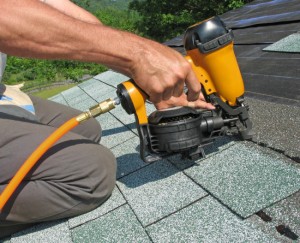 Blistering
Blistering, ridging, splitting, and surface erosion can eventually lead to big problems. Extreme temperatures, strong storms, heavy rain, or other causes of accelerated aging can expedite this.
Poor workmanship
Sometimes, even a seemingly new roof can be faulty due to poor installation. Roof installation is a process that should only be handled by professional roofers who understand the importance of the entire process. Without proper installation, any roof is susceptible to premature aging, or premature failure. A free inspection from the Roof Doctor is a good way to check the quality of existing work.
Ponding water
Ponding water is a common problem with commercial roofs when water sits atop and causes voids in the membrane, block drains. Ponding water should be investigated and repaired at its source.
Punctures and holes
Punctures are often caused by foot traffic on the roof during routine maintenance or repairs. When new penetrations are caused, the results can multiply quickly and lead to a disaster.
Our qualified and knowledgeable staff will walk you through the entire process of getting any type of damage repaired as soon as possible. Many repairs may be covered by your homeowners insurance and we can help with that too. Let us handle the claim for you so you can focus on protecting your home and family.
A quality installation, followed by consistent maintenance and the early detection of problems through our free inspections on a regular basis can help maximize roof life. As the roof ages, the likelihood of problems increases, allow the Roof Doctor to take care of these problems with quality roofing services to last a lifetime.