For over 20 years, The Roof Doctor has protected thousands of customers the Louisville, KY area with the best in complete roof replacements. A new roof is an investment that will last for decades. We do it right the first time to provide you with peace of mind when the storm winds blow.
Do I really need a completely new roof?
The best way to determine whether you need a new roof is to schedule an inspection with the Roof Doctor. We provide honest evaluations and provide you with both repair and replacement options. Regular inspections should be scheduled annually.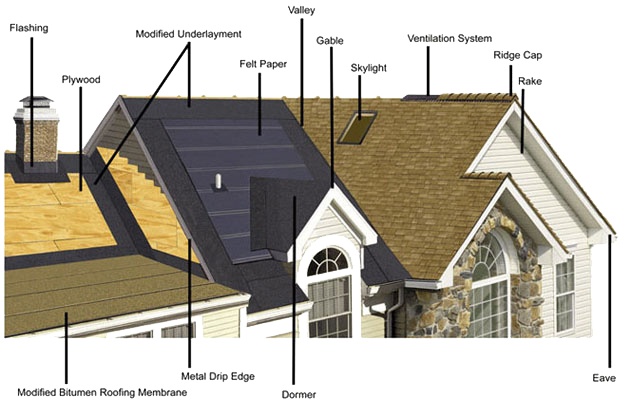 Will my house look different?
We carry a wide variety of shingles to ensure that your house maintains both the beauty and style that fits your taste. We can do our best to maintain the look of your original shingles, or we can provide a new and updated look, it is all up to you.
As shown in the picture to the right, we work and fix a number of roofing athsetics that may be similar to your roof. We will do our best to ensure that the end product is to your satisfaction, no matter which type or roof features we are fixing.
Insurance Claims
Most homeowners insurance will cover all or part of a roof replacement, and we can help make sure. Our friendly and outgoing staff will work directly with your insurance company to ensure that storm damage claims are reported and filed properly so that compensation is received quickly to get you the money you need.
Our Step-by-Step Satisfaction Process:
First, our production managers meet with you before we start any work to assess your individual needs and discuss your options. We provide a thorough assessment including materials, costs, and an estimated timeline.
Before ordering material, we re-assure exact measurements and double check with your insurance carrier to ensure everything is covered before we start the work.
During the project, we provide follows up so you are constantly updated while the work is in progress.
After the work is done, we do a final inspection and walk thru with the customer to ensure complete satisfaction and perform our own inspection to ensure our standard of quality has been met.